Free daily for refugees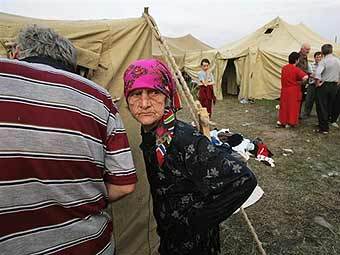 Sometimes you hate to see a free daily being launched…
"Russian newspaper Rossyiskaya Gazeta will launch a special edition tomorrow for refugees from the South Ossetia region of the Russian Federation, reported Lenta.ru.
10,000 copies will be published from Tuesday to Friday and freely distributed in areas where refugees live.
The edition may include announcements about missing relatives, information about help from the state and important numbers.
Since the start of the conflict, Russia has seen 30,000 refugees from the South Ossetia." (via Editors weblog)